One of the most important things we've tried to do with each of our children over the years is to help them establish daily devotional habit. Quality time with the Lord. We actually included it on their chore charts…though hopefully our children didn't think of it as a "chore"!
I talked about this a bit on an episode of my podcast, Life as a Lifeschooler. If we want our children to walk with the Lord, then they must build a relationship with Him. The only way to build any relationship is to spend time with that person! I am grateful that my oldest two children (16 and 18) now spend time with the Lord daily because they love Him.
But it occurred to me the other day that I have not been quite as vigilant about this with my youngest, who is now eight. Ah, that long gap. So many things slip as you get older (and lazier) in parenting!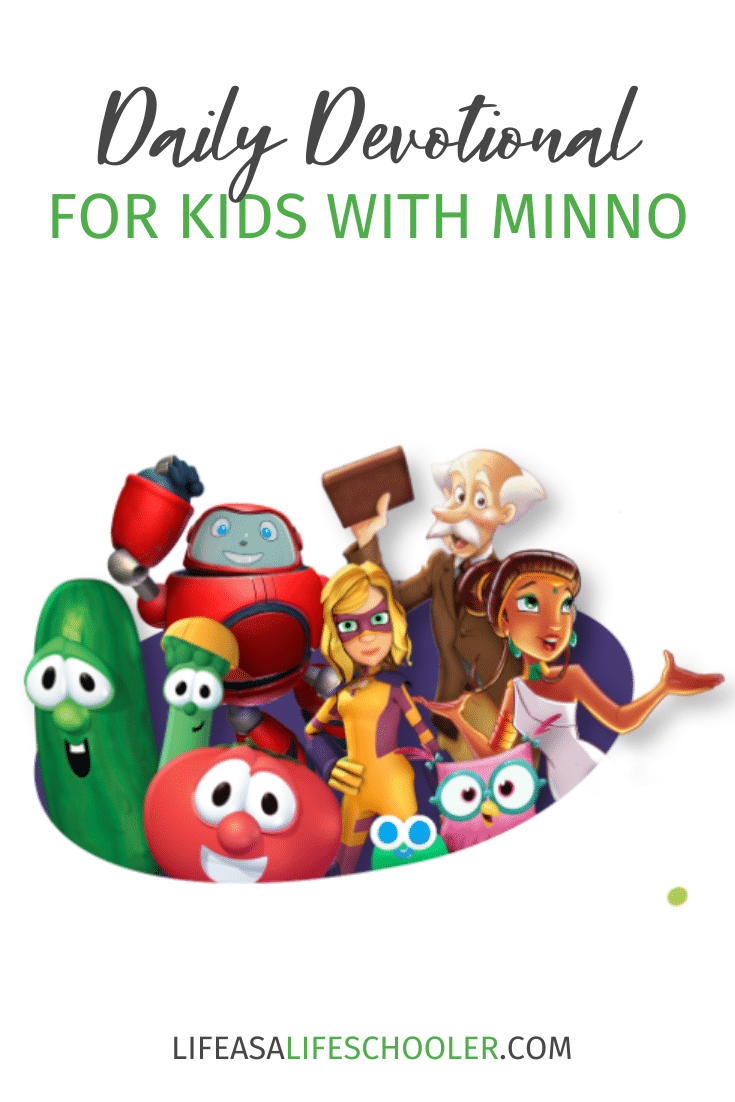 Establishing a Daily Devotional Habit
Yes, it's still on the chore chart, but I find myself forgetting to talk to him about what he's learning. And I've noticed that his idea of "doing devotions" is speed reading a short devotional. It probably has something to do with the fact that this child has been blessed with inordinate amounts of hard-to-contain energy! Sitting and focusing for more than about 5 minutes at a time is a feat for him! Okay, so I exaggerate a bit. But the point is, he often needs something to grab his attention and pull him in.
Like most good homeschoolers 😉 we try not to rely too much on media in our house, but we have found that exciting stories told through this venue can be very helpful. It's all about balance! That's where Minno comes in. Minno (meaning "to abide" in Greek) is a new platform for Christian content focused completely on discipling children! From their website: "Jesus says 'Abide in me and I will abide in you' (John 15:4). Another way to say it is: Live with me and I'll make my home in you. Inspired by this invitation, our goal is to help families connect with God through amazing stories, books, and resources."
And as you know, discipleship is a huge part of the vision of Lifeschooling. If we want our children to truly succeed in this life and bring God glory, then we must focus on getting to their hearts and training them in God's Word.
When I first logged in to Minno with my free trial account, I was overwhelmed (in a good way) with the huge selection of quality, Bible-focused content!
Minno's Bible-Focused Content
There is so much variety to choose from! So, what shows are good for the purposes of establishing a devotional habit? Here are some I would suggest:
Davey and Goliath –
This cute and classic show by the creators of Gumby helps teach children how to live everyday life in light of God's Word.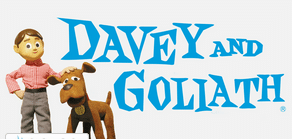 Friends and Heroes – "Join Macky and Portia as they travel across the ancient world – fighting for justice with courage and compassion, learning and sharing the stories of the Old and New Testaments, and becoming friends and heroes along the way."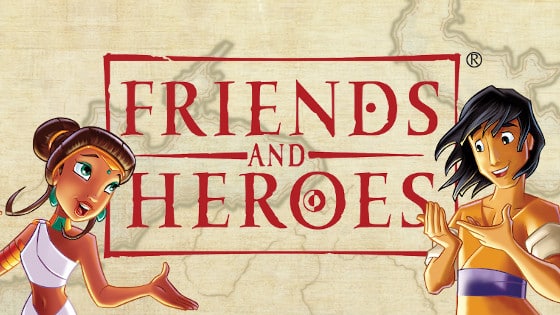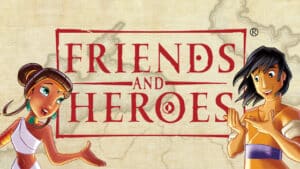 Church at Home –
For those whose churches are not yet meeting in person, this is a great way to keep the same feel of church while staying home. Each episode includes a time of worship music, a lesson, and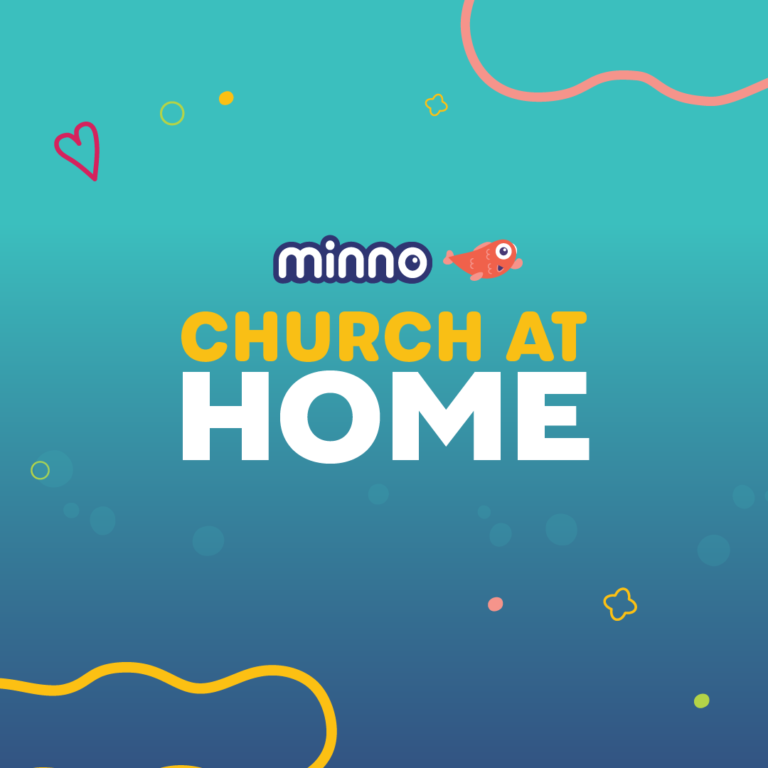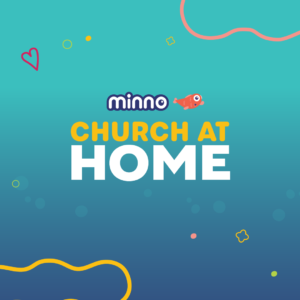 Owlegories – I first heard about this show from my friend, Barbara, who raved about it! It is a cute show that teaches young children lessons about nature, faith, and God.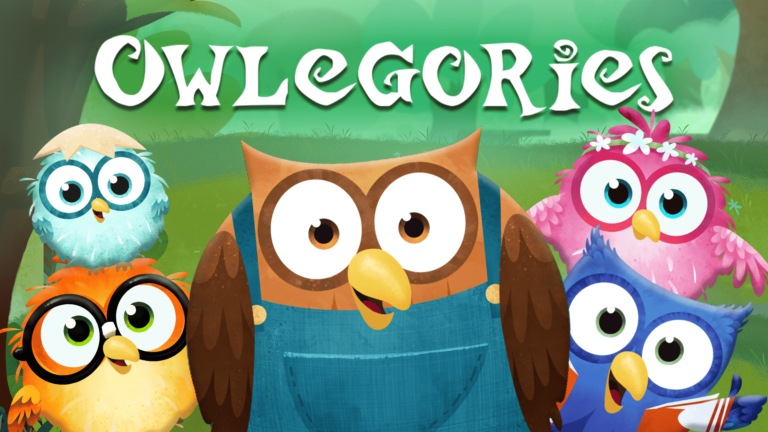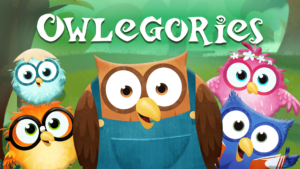 Seeds Family  Worship –
We've been listening to Seeds Family Worship music for a number of years now, and I love how easily my children can memorize verses this way! There are a few songs in particular that Korban will put on repeat over and over.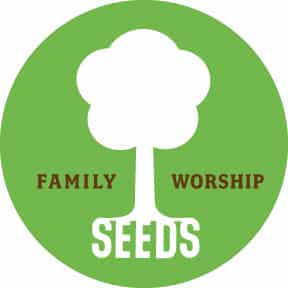 Theo – This is one of Korban's favorites! The mice keep him entertained, but the stories are valuable lessons in how to live a godly life.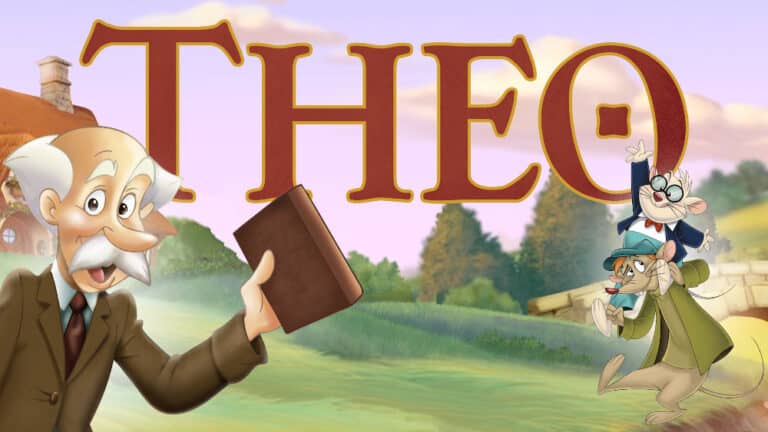 Torchlighters – I really love the Torchlighters series! Each episode focuses on a hero of the Christian faith and how they sacrificed for the name of Christ, sometimes even becoming martyred for their faith. It is such a great way to encourage our children to stand for Jesus.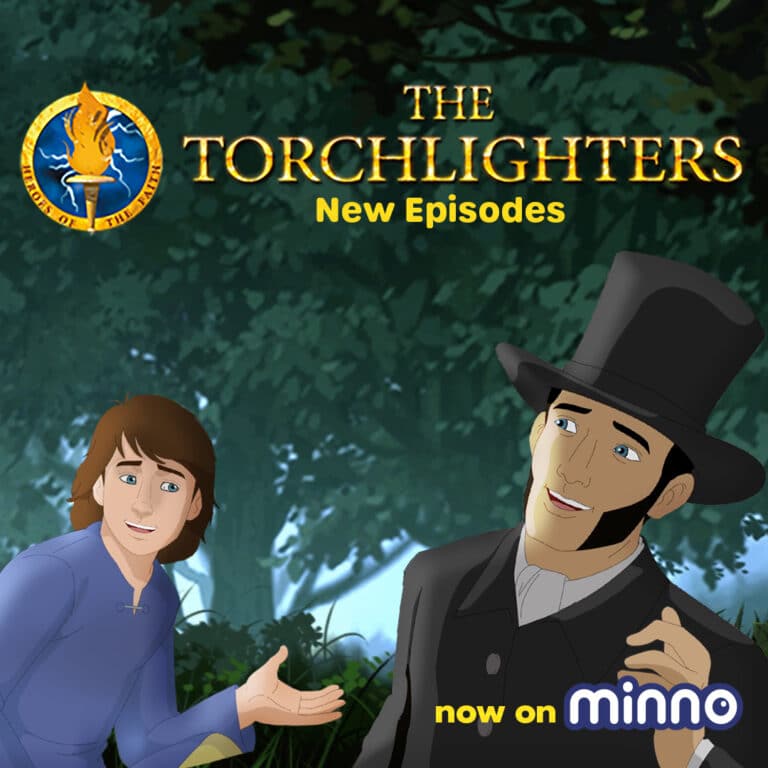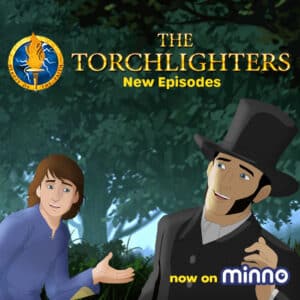 Veggie Tales – Who can resist watching a few classic Veggie Tales now and again? 😉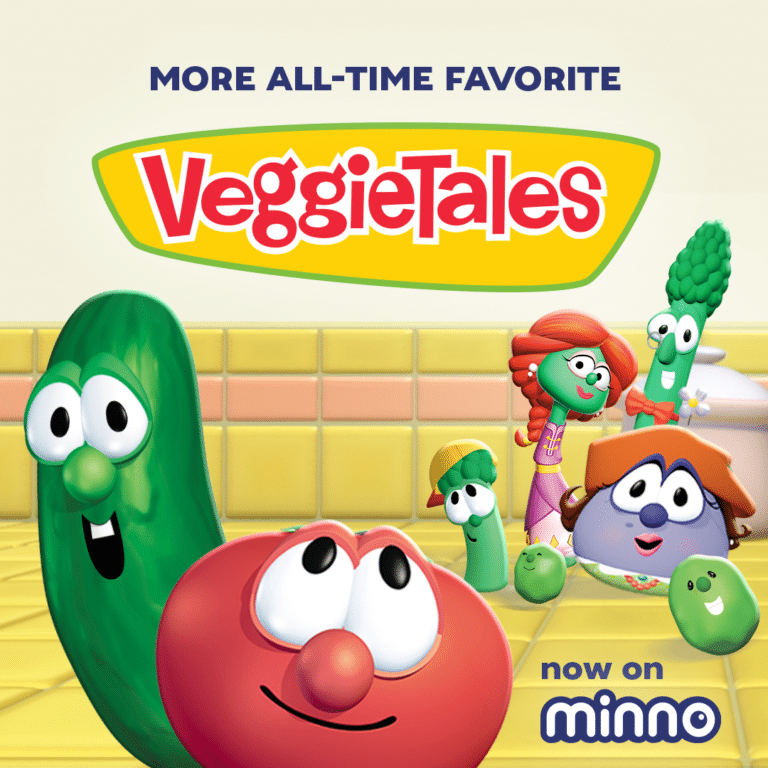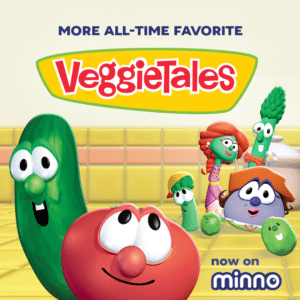 Family Discussion Guides
To help your children get the most out of the shows, Minno has also created some helpful Family Discussion Guides. And in case you didn't catch my subtle allusion to the free account, let me say it a little more clearly. 😉 You can sign up right now for a free account for seven days and see all the awesome programs for yourself! I really think you're going to love what you see! Here's what's included:
✔Unlimited Streaming
✔130 shows and counting
✔Over 25 episodes of VeggieTales
✔Available on iOS, Android, Roku, tvOS, & web
✔Enjoy on your phone, tablet, TV, or computer
✔Download your favorite shows to go
✔Stream on multiple devices at once
Plus, I want to give you a little gift from my store as a thank-you! 🙂 If you sign up for the free account before 8/31/20, I will send you a $10 gift card! Just e-mail me your welcome e-mail from Minno and I'll take care of the rest.
Here's another thought on using Minno… Besides using the content to encourage a daily devotional habit, it can be a great way to make Sundays more special. We often allow our son to "binge watch" Christian content on Sundays as a part of his day of rest. Years ago, I learned that we should help our children see Sunday as a "delight". So we have special privileges (such as ice cream) reserved only for Sundays. I can remember dreading Sundays as a child because church seemed boring and there was so much we couldn't do…plus I had to take a nap. Yuck. That did NOT make Sunday a delight to me! But having special Sunday privileges has really helped our children to see this day as a wonderful and welcomed reprieve from the ordinary.
The Minno Bible
Of course, in this quest to encourage daily devotions, we ultimately want our children to be in the Word itself and another thing I really love is the Minno Laugh and Grow Bible for Kids! In addition to great media content, there's a hands-on Bible. The Bible is very readable for younger ones, yet still deep enough to make them really think about the Bible stories and ask questions.  This is a very important "next step" for developing that habit. There is a fine line between making the Bible approachable and dumbing it down, and too many children's Bibles do the later!
The Minno Bible is certainly colorful and simple, but don't let that fool you. The questions and Fun Facts in the Family Connection section cause the child to stop and ponder what they are reading. This gives good opportunity for parents to take the discussions even further. There is also a short prayer with each devotional. It teaches the child how to pray, something the disciples themselves asked Jesus how to do! There are also some wonderful maps illustrated and notated in a simplified, child-friendly way that will give a simple geography lesson.
The Wow and Wonder Summer Scrapbook just helps take it one step further and bring the Bible into everyday life to encourage the daily devotional habit. Again, for those of us with very active learners (often 8-year-old boys), having interactive resources is always a great way to engage their minds. And what's even better for a bargain-hunter homeschooler such as me (and probably you, too)? This printable is totally free!! Go grab it and start having some fun adventures you can relate to Bible stories!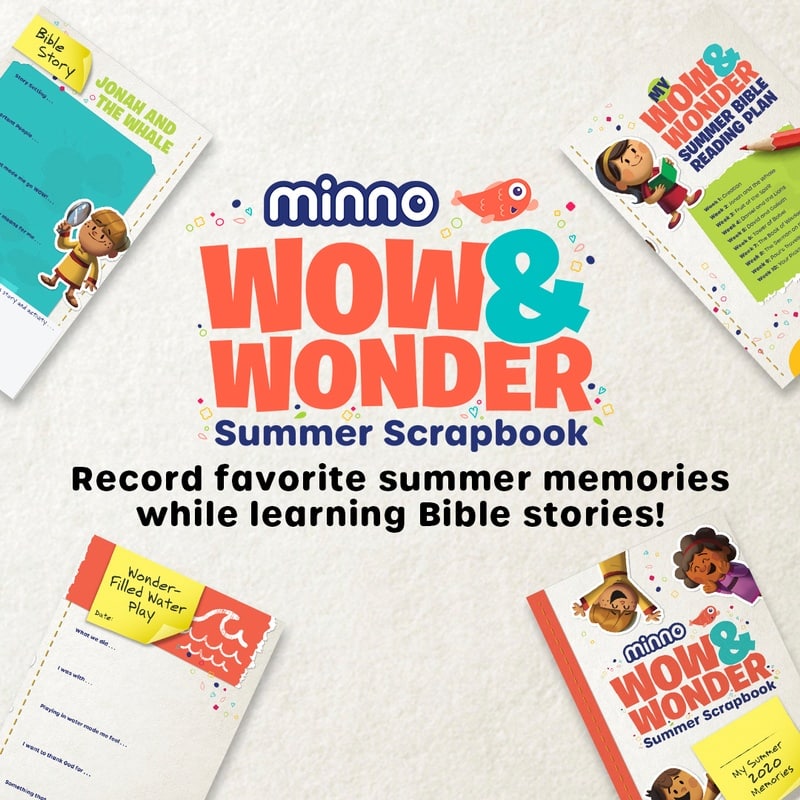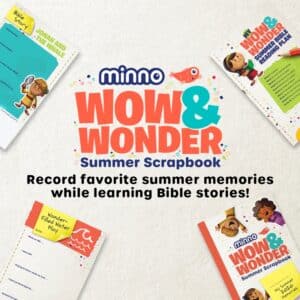 I hope this encourages you in your discipleship efforts with your children! Our family loves Minno and their mission to help parents encourage daily devotional habits, and disciple their children. So keep watching for more special deals, contests, and other free resources to help you along your lifeschooling journey!