For our family, and for many Christian families, springtime brings thoughts of Easter. And with Easter in view, my family takes note of both Lent (a preparation for Easter that starts 40 days prior to Easter) and the Passover (the Jewish celebration of the story of Moses leading God's people out of slavery and into the Promised Land).
I grew up attending a Paschal (of or relating to Easter or Passover) meal at my aunt and uncle's home every year as long as I can remember. It was a time that all the family came together, sometimes with a new friend or, as the years progressed, with a new family member. What memories! We all had a great time!
As I've grown older and learned more about my faith, I've become even more convinced about the importance of a Christian Passover celebration. I once heard a sermon where the pastor explained how the entire Bible points to Jesus. Even though that connection may not be recognized by our Hebrew brothers and sisters, it's both interesting and awe-inspiring to see just how clearly to believers the gift and sacrifice of Jesus is portrayed in the Haggadah (the program that accompanies the Passover service).
With all the commercialism and crassness that our culture and society have heaped on the holiday of Easter, celebrating Passover is a breath of fresh air: non-commercialized, family-oriented and family-friendly. I would encourage you to try it this year!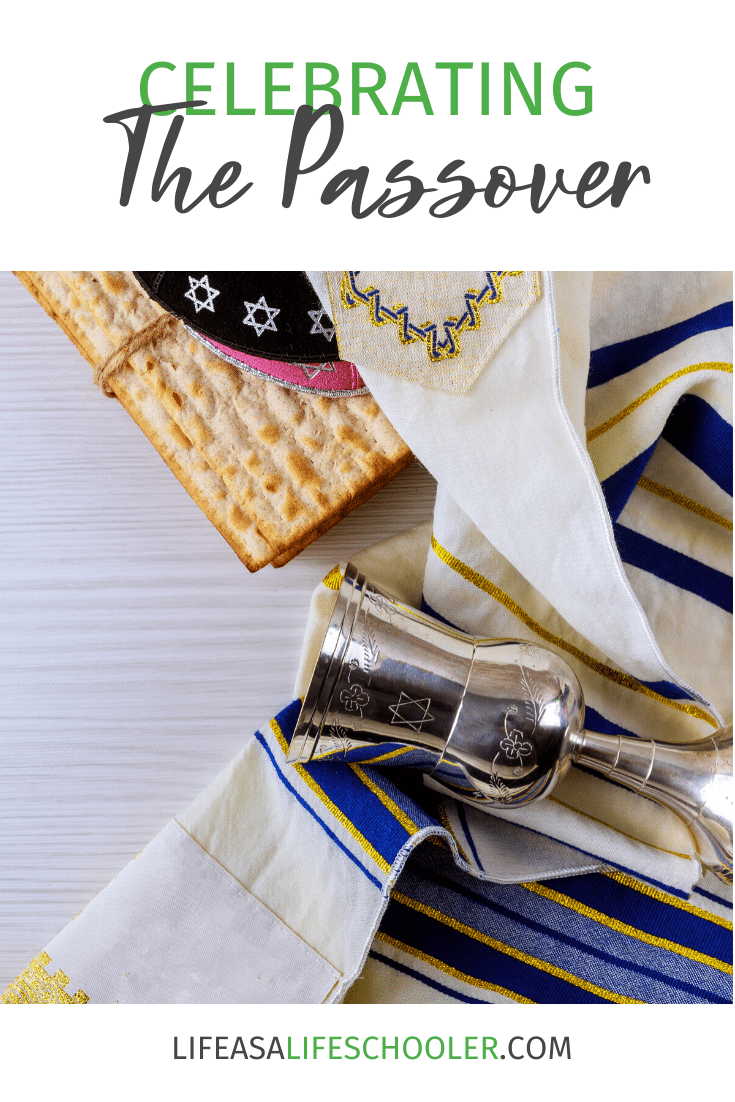 Why we celebrate Passover
Well, there are two main reasons:
I believe it's important to know where you are coming from in order to know where you are going. Our roots as Christians are found in the Jewish heritage. The promises God makes to His people apply to Christians as well. Learning about and celebrating the holidays that mark momentous events in Hebrew history helps us see our past, and thus our future, more clearly.
An unanticipated benefit has been that it creates a unique family characteristic that our children have enjoyed and benefitted from. Anyone who has a favorite sports team or has played on a team of any kind knows that there is always something around which the team builds unity. Whether it's their colors or their mascot or their amazing quarterback, it is a source of both identity and pride. The Lord has blessed our family in these ways, too, as we have celebrated these somewhat unusual (for Christian families) holidays. It has given us opportunities to share our faith together as a family.
And how your family can be blessed by celebrating Passover
There are other ways that celebrating the Passover can bless your family, too!
Seeing how God has worked throughout history
Our first Passover was the culmination of combined Ancient History and Bible studies in our homeschool that year. Recounting the ways that God had blessed his people-of-old was educational, yes, but also encouraging while helping to make history come alive.
Discovering connections to life today
Yet, as we walk through the Haggadah, we can't help but make connections to our lives today. Recounting imprisonment brings to mind situations or events that may have caused us to feel entrapped. Reading about unfair treatment at the hands of those in authority might make us think about times we were treated unfairly or unkindly. Knowing that God overcame such desperate situations gives us faith that He can still do that for us today!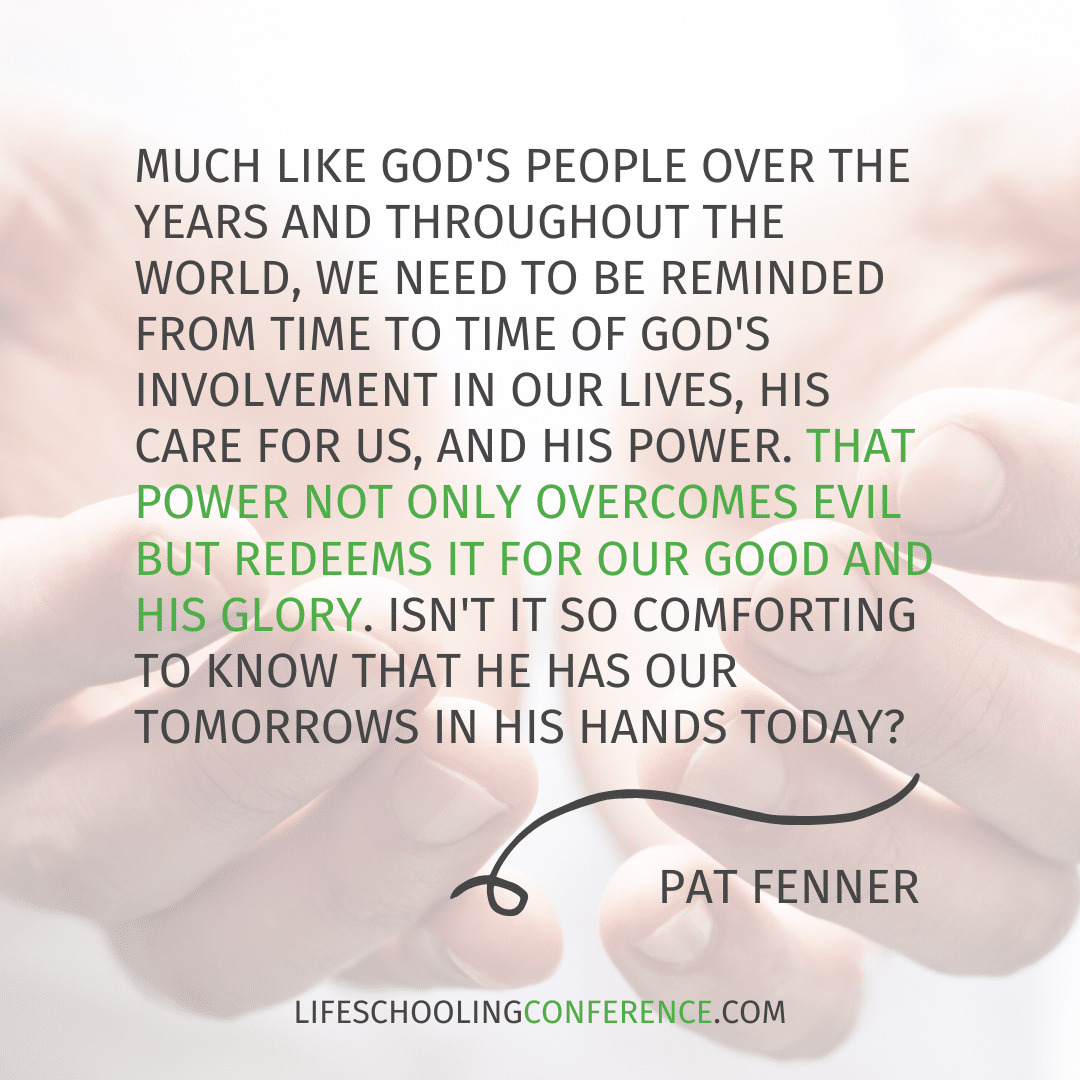 Deepening faith and building trust for tomorrow
Much like God's people over the years and throughout the world, we need to be reminded from time to time of God's involvement in our lives, His care for us, and His power. That power not only overcomes evil but redeems it for our good and His glory. Isn't it so comforting to know that He has our tomorrows in His hands today?
Passover resources for you
Are you inspired to celebrate the Passover with your family this year? Well, here are a few resources to point you in the right direction. If you have young children, "A Family Guide to the Biblical Holidays" is a must-have! It's the book that got us started and contains background, history, activities, and more. (And not only for Passover but eight other Jewish holidays as well!) My book "Celebrating the Passover: A Christian's Guide to Enjoy the Feast" was just released on Amazon and has everything you need to host your own seder supper this year, including a link to a free, printable Haggadah for your own use. (Even if you don't purchase the book, however, as a Lifeschooler you can use this link to download the Haggadah; and feel free to make copies for those who will be celebrating with you this year!)
Passover this year (2020) starts April 8 and ends on April 16. Easter falls squarely in the middle, on April 12. This is the perfect year to celebrate it – and what a wonderful way to enrich your Easter festivities!
Latest posts by Pat Fenner
(see all)