Lately, I've been clearing out old materials from earlier in my homeschooling journey. As I've packed up early readers, puzzles, games, and leftovers from kits, I stumbled on some unusual items. A ladybug farm. A butterfly enclosure. The triops tank. Oh, yes. A smile grew and I closed my eyes. Memories of all the critters we've raised or cared for over the years flooded through my mind.
A Parade of Pets
In my mind, I saw…
Mealworms we watched transform into darkling beetles and our failed attempts to repeat the cycle.
The Grow-a-Frog kit that yielded two aquatic frogs, one of which died soon after leaving the tadpole stage. The other one, well, we returned from vacation to find it a breeding ground for flies. The entire cage promptly went into the trash, dead frog and all.
The betas that fought and killed each other in the fish tank and the rats which nearly did the same.
Then, I remembered when my daughter caught a mouse in the yard and tried to make it her pet. As a result of this incident, a small animal parade went through our home: gerbils, hamsters, rats, pet store mice, and finally, guinea pigs. With four kids all vying for their own pet, we probably owned at least two of each of these over the years. And through it all, two cats looked on. (In fact, we suspect one of the cats was responsible for the death of one pet mouse who insisted on escaping each night.)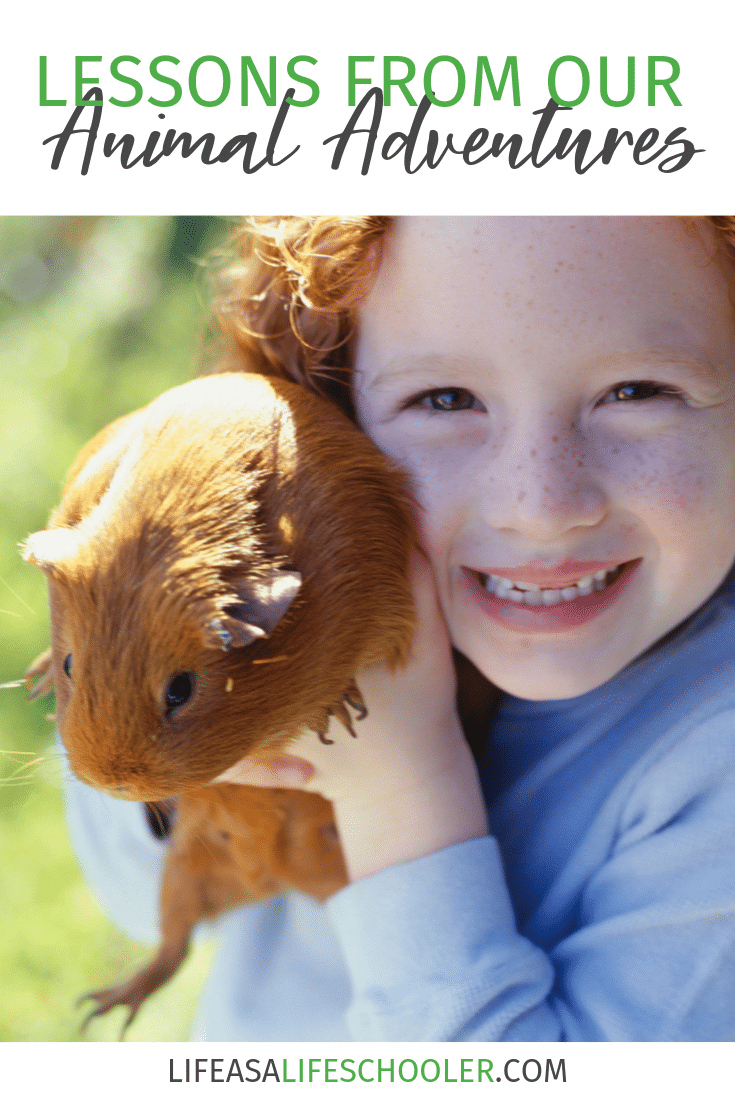 And Other Animal Adventures
Animal adventures popped into my memories. My kids brought home baby birds who fell out of the nest and begged me to try to raise them. Instead, we took them to the nature center where they told us that these birds were an invasive species (What's that?) and therefore, they wouldn't care for them. They brought me sick kittens, which I did nurse back to health and other people adopted. One of my daughters witnessed a cat surgery and the other dog-sat for her friend. My sons plotted against the numerous squirrels that plague our neighborhood, stealing food and destroying patio cushions.
And then there were the dissections, most of which came in the mail: owl pellets, cow eyes, sheep hearts, rats (we did not dissect our pets!), crayfish, and frogs. But there was that one time when my older son found a dead squirrel and another time when we found the remains of a hawk's dinner…
Back to the Future
As the memories crowded my mind, I reflected on all that my children learned from these experiences. At first, I bought the kits because hands-on learning is so much better than a book. I didn't mind raising insects or other short-lived critters. I have always loved the natural sciences, creepy crawlies don't scare me, and I actually like dissection (I know, weirdo).
How else would they learn about the life cycles of different animals in a memorable, relevant way?
Videos? Books? Not the same impact.
I didn't count on these kits igniting curiosity about other areas of science.
I hoped they would develop a deep appreciation and respect for nature, I expected they would remember how critters transform, but forensic science?  Anatomy and physiology? Zoology? Animal husbandry? Ecology? Environmental science? The interconnected web of learning amazed me.
Then, when the pet parade started, I hoped it would teach responsibility. They learned that, but they also matured in other ways. Their capacity for selflessness, affection, and appreciation for life grew. And the interactions with neighborhood animals brought them lessons in the harsh realities of nature. These served to reinforce their understanding of the cycles of life and the complexities of natural environments. Dissection satisfied their curiosity, too, and gave them insight into how similar, and yet different, animals are compared to us.
We still have an elderly guinea pig and a 17-year-old cat as remnants of that time in our homeschooling journey.
If given the chance, would I allow ten different pets to pass through my home again? Yes, but I probably wouldn't adopt any guinea pigs…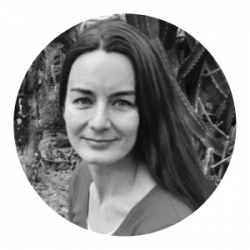 Latest posts by Julie Polanco
(see all)