Looking for an unusual vacation idea this summer? Why not plan a Route 66 vacation? Even if you can't travel the whole Mother Road, driving sections of it can offer a new way to explore a piece of American history.
A Bit of History
This legendary highway went through eight states, starting in Chicago and ending in Los Angeles. Built in 1926, it stretched more than 2400 miles between the start and endpoints. It was part of the highway building movement as the demand for cars and paved roads increased. During the Roaring '20s, people loved the idea of the open road as vacationing became more affordable for the common person. So, they took a Route 66 vacation! They stopped at many cities along the way that offered interesting sites to see, unique shops, comfortable accommodations, and historic landmarks. It was a great way for the average person to see half the United States, the half that was still mostly untamed.
Some Changes to Route 66
When the Federal Interstate Act passed in 1956, the government began replacing parts of the Mother Road with new expressways. By the mid-1970s, it no longer existed as it once did. The movie, Cars, depicts some of this history and its impact on small towns and businesses along the original Route 66. However, by following a Route 66 map, you can still drive the Mother Road today. In Chicago, enthusiasts have erected road markers and signage to help you. And, the other states—Missouri, Kansas, Oklahoma, Texas, New Mexico, Arizona, and California—have similar helps. Historical societies seek to preserve America's heritage by encouraging tourists to take a Route 66 vacation.
Planning Your Route 66 Vacation
One of my favorite advantages of homeschooling is that we can vacation any time of year. So, if you want to start at the southern end of the highway, the best time to start is late spring before it gets up to 120 F. If you want to start at the northern end, start in early September. But, make sure you double-check hours of operation for places you want to stop. You don't want any surprises.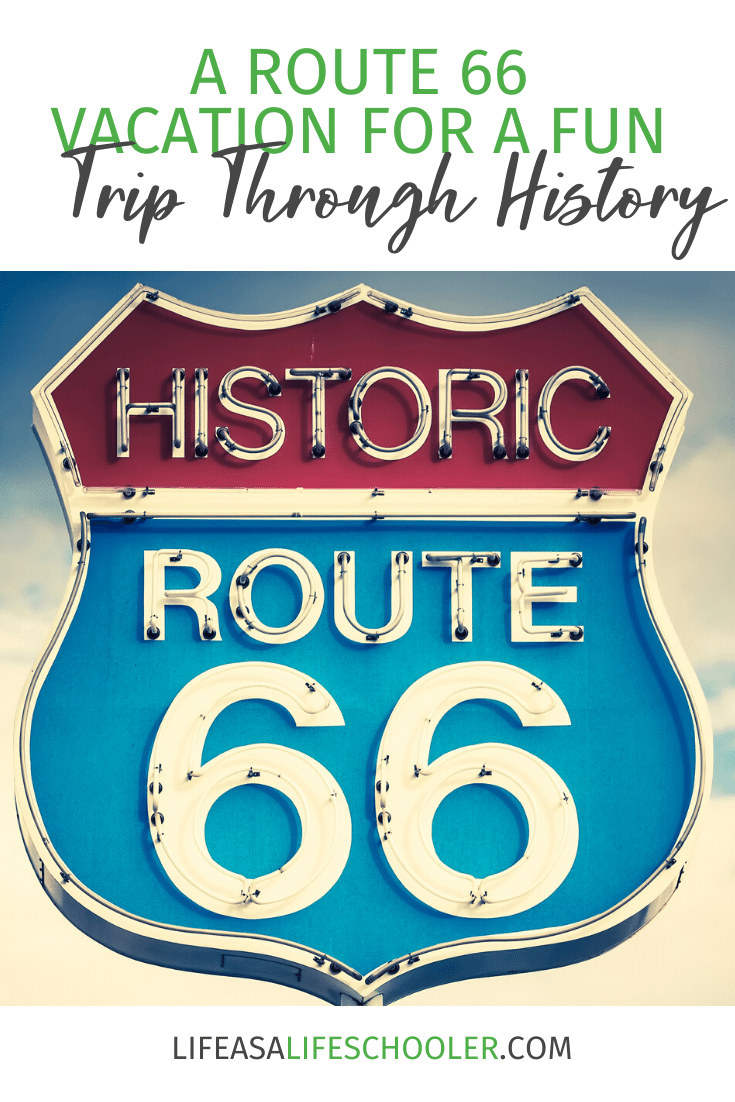 Don't Miss Sites
What makes a Route 66 vacation so cool? Not only do you drive an historic route, but you get to see and visit many historic museums, restaurants, hotels, landmarks, and more. In Illinois, for instance, you can stop in Springfield and see many Abraham Lincoln tourist attractions. But, there's more! Check out the Ariston Café, Brooks Catsup Bottle, The International Walldog and Sign Art Museum, and more.
In Missouri, eat at Ted Drewe's Frozen Custard (since 1929);  check out the Route 66 Rocker, the Stonehenge Replica, and the Meramec Caverns; and stay at the historic Wagon Wheel Motel.
In Oklahoma, see the legendary Blue Whale, original brick highway segments, mines, several native American sites, and more. Texas and New Mexico have many sites to see as well. Get your Route 66 passport for Arizona to earn a certificate. And, when you reach California, be sure to stay in the WigWam Hotel.
Get your kicks on Route 66!  Learn some little known history, see some unusual attractions, support small businesses, and make some memories this summer.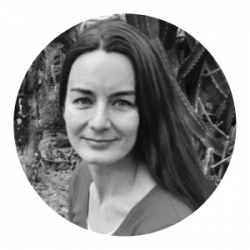 Latest posts by Julie Polanco
(see all)