As we study various topics, we should always be considering how it relates to our mission here in this brief time we have on earth. It is important to give our children the eternal perspective that comes with a Christian worldview!
To that end, I have created this Country and Missions Study printable to combine these two topics together. Facts about random countries are fairly useless if learned simply for a test. But we know that God desires to see the nations of the world come to Him! Evangelism and missions gives a purpose to the study of different countries.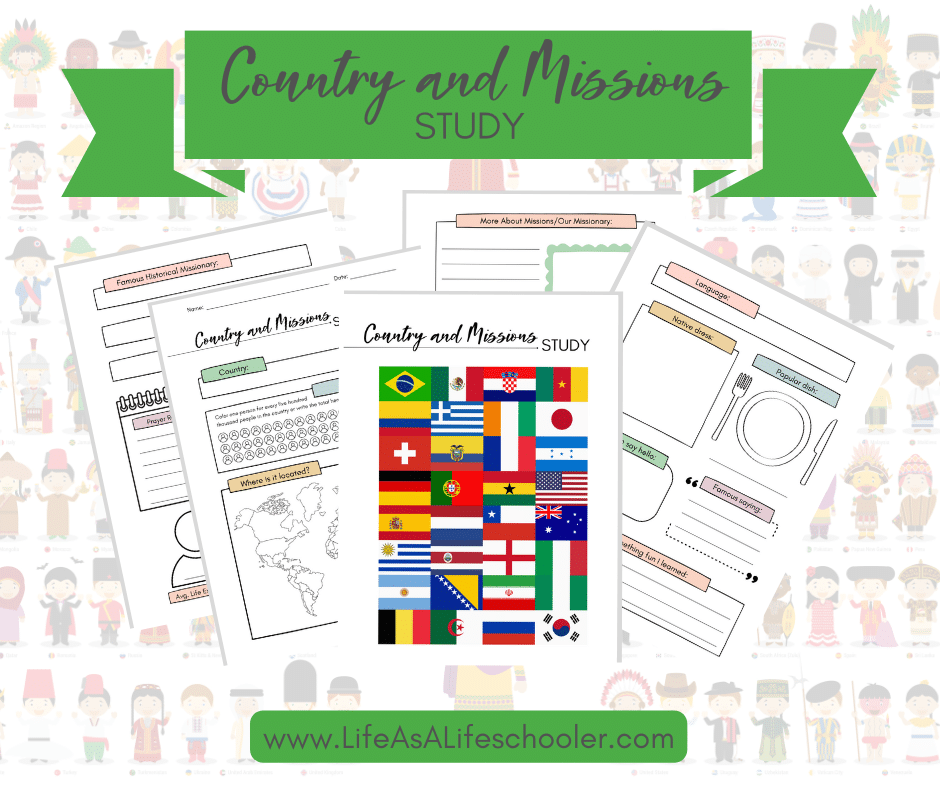 Included in this printable are sections for population, map location, popular dishes, native clothing, famous sayings, famous historical missionary, modern missionaries, prayer requests, and a page for writing a longer composition about what was learned. This printable can be adapted for every age from early elementary to high school, and is great for incorporating into family devotions!
Top Books for Country and Missions Study
I used both these books in our studies and would highly recommend them!
1. One book that you will find especially helpful for working on this study is Passport to the World, since many of the facts your child will fill in can be found there. I also love how it includes a "passport" and stickers of the stamps for each country so your child can keep a record of each country they have already studies.
2. Operation World: The Definitive Prayer Guide to Every Nation  is the second book I would highly recommend for this study, and an excellent book to incorporate for family devotions! It goes more in-depth about each country's prayer needs and missions work being done, along with answers to prayer. Very thorough resource for prayer warriors, and especially good for older kids and teens!
Other Helpful Books
I have also compiled this list of other helpful country and missions books for working on this study. These books (or a very similar DK book, anyway) are from my own bookshelf, so I know you will find them useful!
Children Just Like Me – This is not a Christian resource, but is still helpful for learning about how children live around the world. As with most DK books, it is filled with lots of beautiful pictures!
Around the World in 80 Cliches – Be aware that this is not a children's book so some of the cliches might not be ones you want them to know about. But if you want to know where "putting your foot in your mouth" came from, along with lots of interesting expressions from all over the world, this is the book!
One More Missions Resource
Finally, to add even more "spice" (pun fully intended) to your studies of missions and other countries, check out the subscription cooking kits from Eat2Explore! These are a really fun and simple way to explore the culture and flavors that missionaries experience.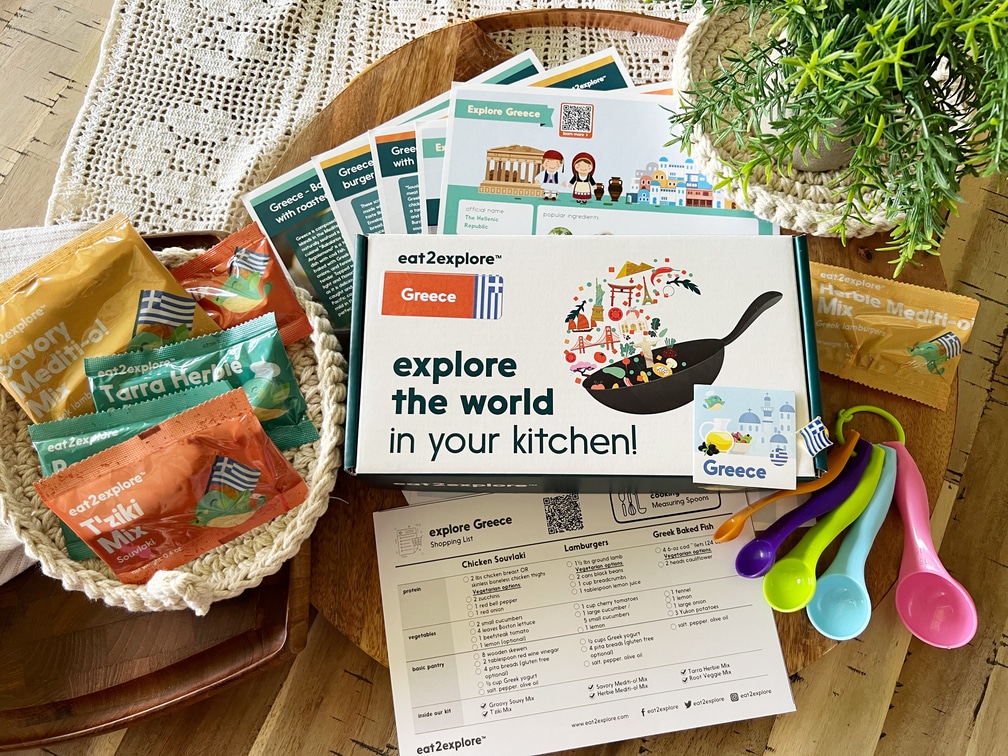 I hope this resource helps guide and direct your children to become more missions-minded and that it gives them a burden to see the Gospel spread throughout the earth!