A few weeks ago, my family (consisting of two parents and three children under 8) went to the Oregon Coast for a long weekend. As a homeschool family, we couldn't pass up the chance to turn a vacation into a learning opportunity.  It's really amazing how much you can pack into just a few days at the beach when your kids are given lots of hands-on and immersive situations.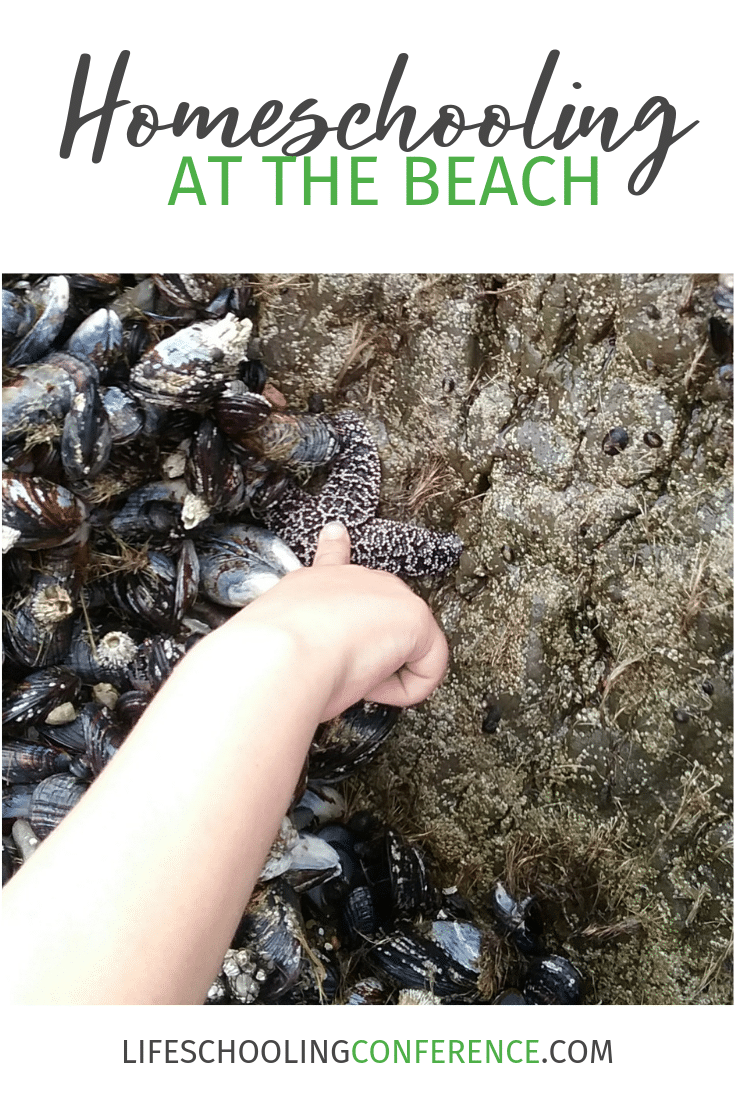 Life in a Tide Pool
The kids looked forward to the tide pools most of all.  We talked about them in the months leading to our trip about what we might see in them and read a few books about life on the West Coast as well.  Our oceanfront hotel had several tide pools nearby, so the kids got to spend a lot of time exploring the habitat.  They saw mussels, starfish, sculpins (tiny fish), giant green sea anemones, hermit crabs, barnacles, black turban snails, chiton, rockweed, and kelp. The kids continue to talk about all the creatures they saw.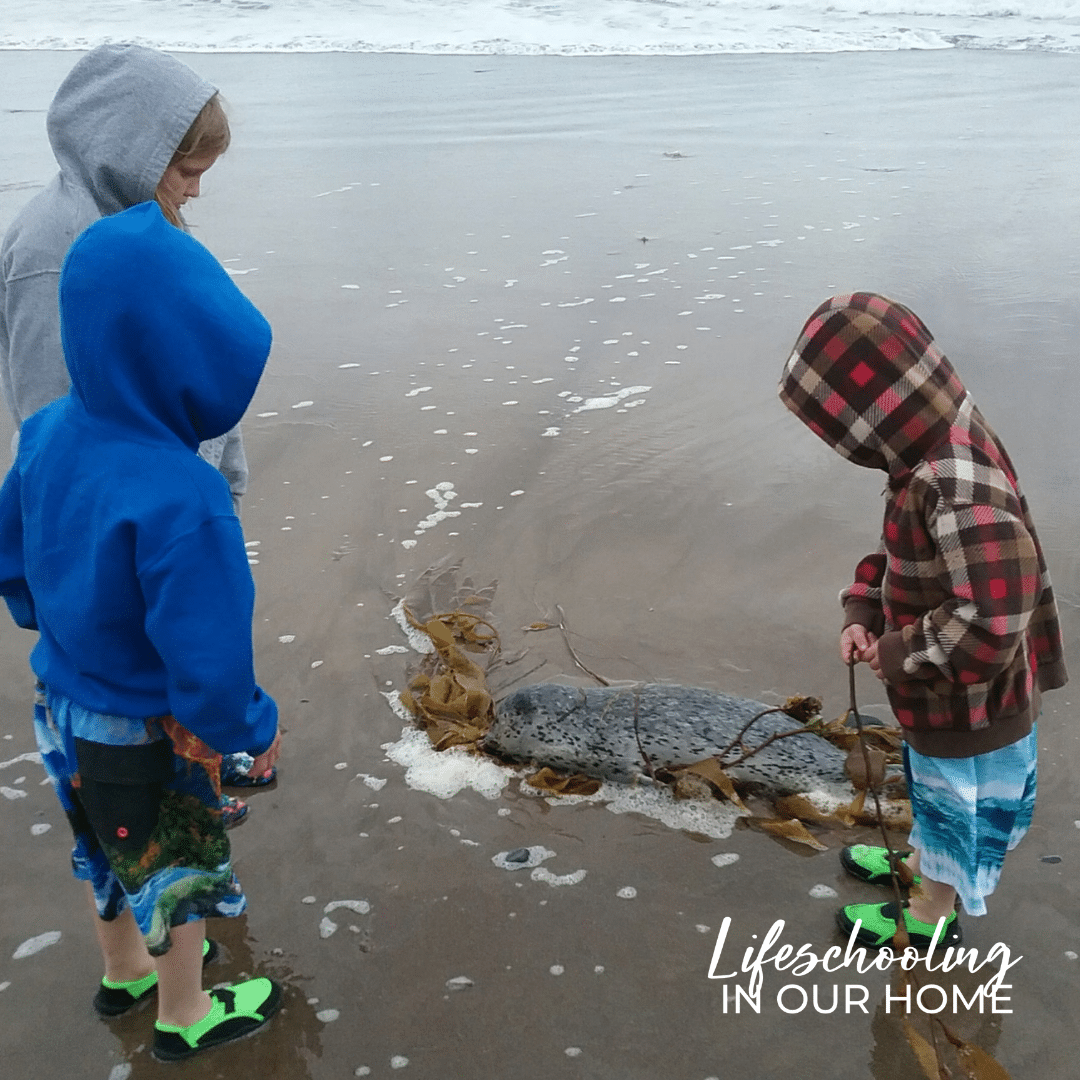 Life and Death in the Sea
The kids got to see life in the ocean with playful sea lions, darting fish, and screeching seagulls, but they also witnessed death. One
morning, this harbor seal pup (pictured above) was laying in the surf. The kids spent a while talking about the animal and observing it.
Another time, they were watching little fish (sculpin) swim all around a tide pool.  While they were observing, a larger fish came out from a rock cave and ate one of them.  We discussed the food chain, apex predators (like orcas), scavengers (seagulls), and different animals place on the "circle of life."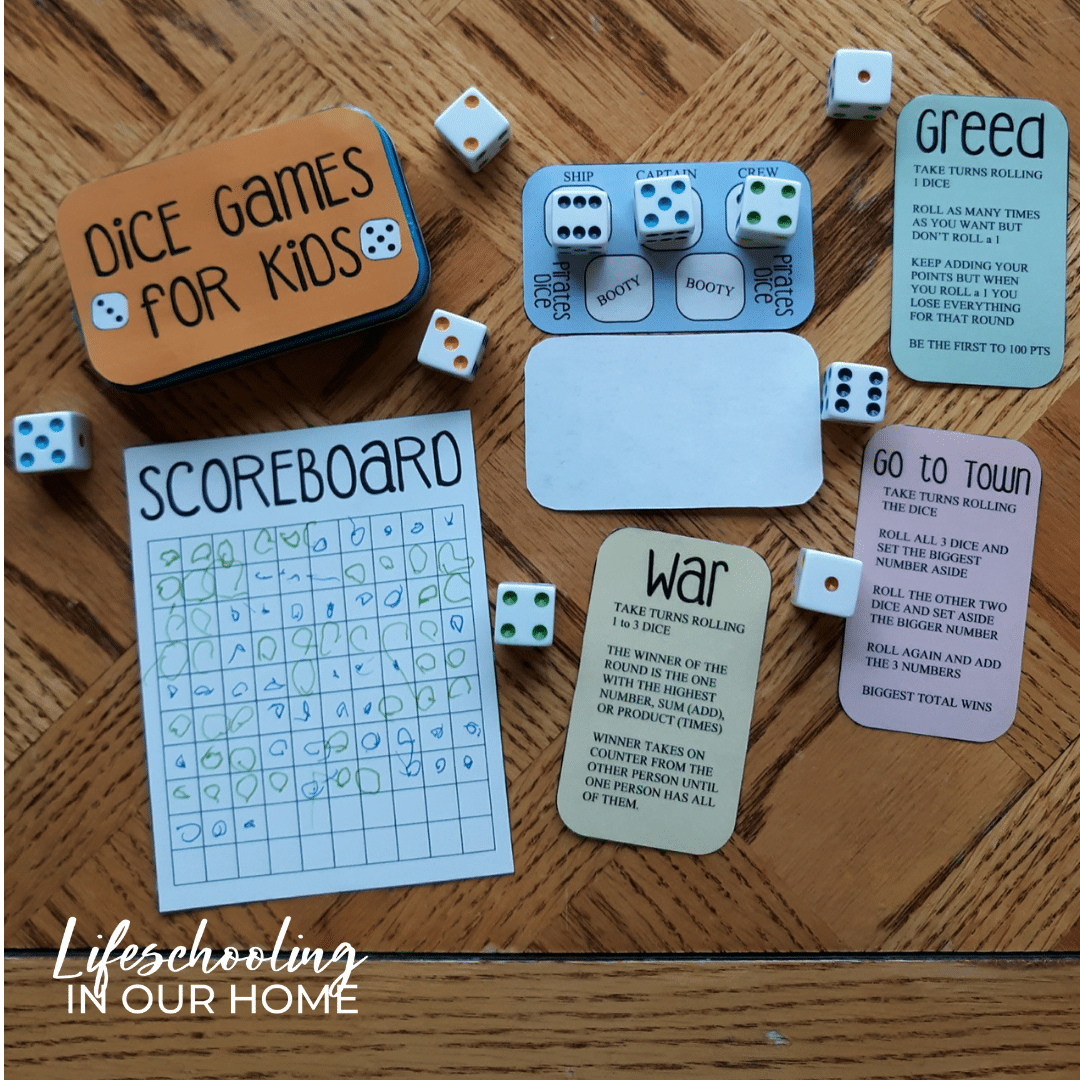 Math Games in an Altoid Tin
Our hotel room faced the ocean with a large picture window for observing wildlife.  Unfortunately, it was a cool and rainy weekend, so we didn't spend as much time on the beach as we would have liked. Instead, we continued our learning with some sneaky math games.
I often feature learning games on my blogs that fit in an Altoid tin. The containers are a perfect size for tossing in a purse or backpack, and their metal exterior protects whatever is inside from getting crushed.  Plus they're free if you already buy Altoids.
For our trip, I brought my "Dice Games for Kids" set which had four game ideas and 10 dice.  Before we left, I also printed off a few quarter-sheet 100 charts for keeping score.  We played "Race to 100" (not pictured) on teams, each person using a different marker to track how many points they had by the roll of the dice.  The first team to 100 won.
Pirate Ship Dice Game
The kids really enjoyed "Pirate Ship," which is the board pictured that has the dice sitting on top of it.  In Pirate Ship, each person
gets five dice and three rolls to get a 6, a 5, and a 4.  If they get those three numbers, then anything they get on the other two dice is their "treasure."  If they are missing any of the three required numbers (the ship, captain, or crew), then they don't get any points for the round.
Both games taught the kids about taking turns, sharing, working together, counting, adding, winning graciously, losing humbly, number sense (recognizing dice dot quantity for a number), and more.  Even when the kids weren't on the sand, they were still learning at the beach.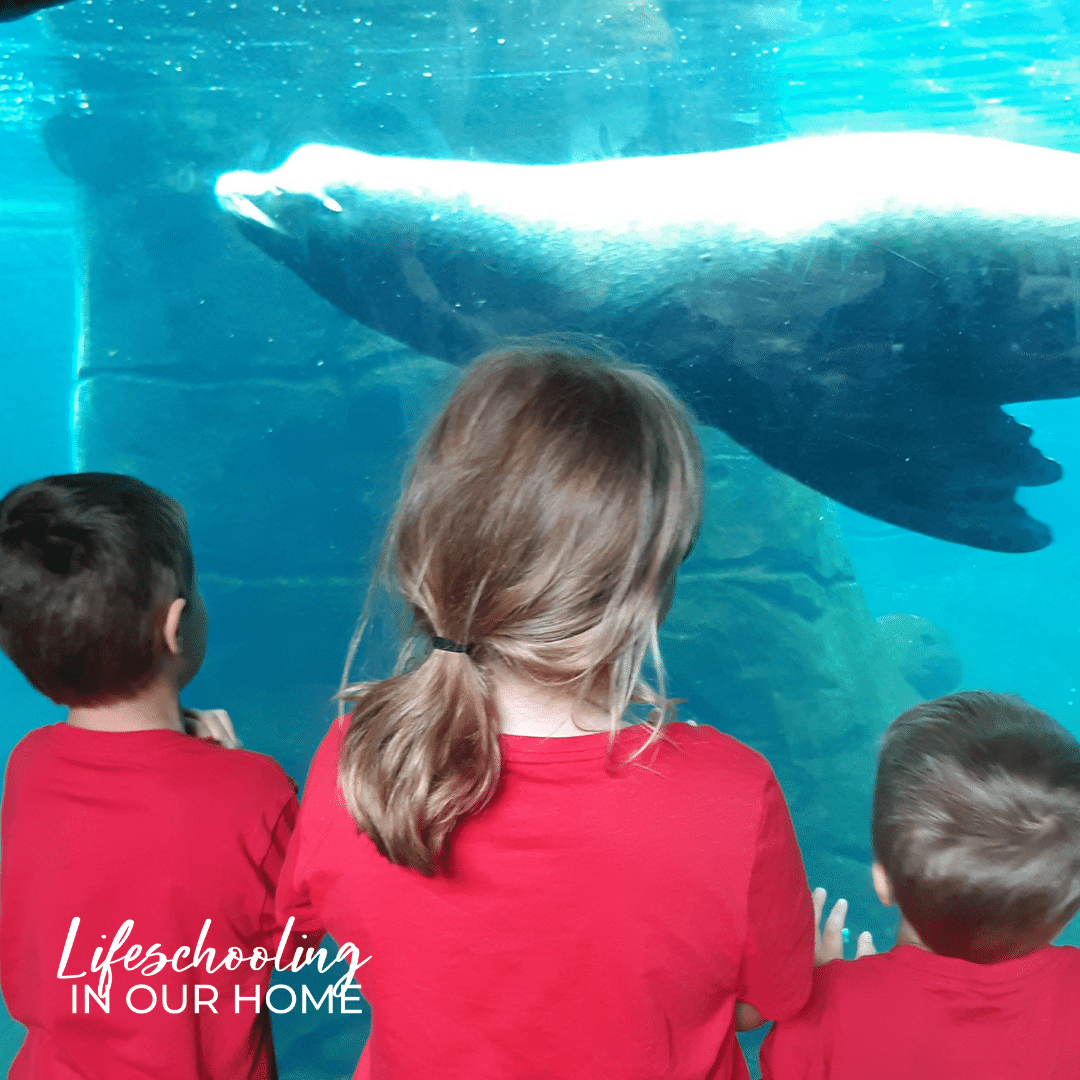 Oregon Coast Aquarium
We ended our vacation at the Oregon Coast Aquarium, where we got to see many of the ocean's animals up close.  The kids spent a lot of time watching the sea lions and harbor seals.  The aquarium has a nice exhibition time, where they show guests how they care for the marine mammals and talk a bit about them.
It's been a few weeks since our trip, and I can't remember all the things we discussed and learned during our long vacation.  It was just too jam-packed!  I hope this short post helps you see how even a long weekend on the beach can be part of your child's education.  I'll be posting whale-themed learning printables all week on my blog, so come and visit!
– Missy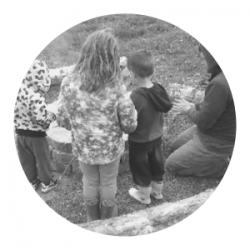 Latest posts by Missy Pea
(see all)