Thank you for your interest in participating in the Lifeschooling Conference at Southern Evangelical Seminary in Matthews, NC!
The goal of our Lifeschooling Conference is to inspire homeschoolers to teach from everyday, "real-world" life experiences and the unique circumstances within their own families and to connect them with businesses and organizations that may have activities, events, and other opportunities to offer. We have several opportunities for your business or organization to be involved in our event. Please see all the options below.
---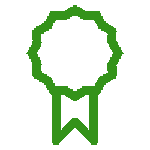 Conference Sponsorship
For $500, you may sponsor the Lifeschooling Conference and Fair. Sponsorship includes:
Your logo on our conference home page
Promotional posts on our Facebook page
Several e-mails promoting your business or service to our list of nearly 900 subscribers
Your logo on brochure bags
Display table during the entire conference
10-15 minute promotional speech at the conference on Thursday or Friday
30-60 minute workshop on Saturday during the Activities Fair
Your brochures included in our giveaway bags
Our sponsorship opportunities are intended to help you promote your business! If you have other ideas for how we can help your business, let us know!
We take sponsorship very seriously and reserve the right to refuse a sponsor that we don't feel is entirely complementary to our message of "lifeschooling." Please contact us first to see if you meet our qualifications. Only three sponsorships are available. Only one sponsorship left! SOLD OUT
---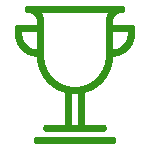 Prize Donation
Prize donations are a great way to promote your business. We can either give your prize away during the conference (more targeted audience), or we can use it in our online promotional giveaway where we reach thousands of people (less targeted audience)! You may send us a couple sentences about your  company for us to put in marketing materials or read over the loudspeaker. There is no extra fee for this free marketing opportunity! Contact us to make arrangements to drop off your prize and short promo to one of our organizers before the Lifeschooling Conference. You may also mail it to the address below. Winners must be present to claim their prizes.
WINGS
349L Copperfield Blvd. NE, #373
Concord, NC 28025
---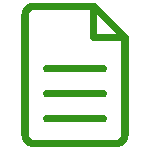 Brochures/Flyers
Rates for brochures are just $25 per business and we will stuff them in the giveaway bags for you. Please contact us to make arrangements to drop them off to one of our organizers by June 25th. You may also mail them to the address below by June 18th after payment is made. All unused brochures will be disposed of, unless you are able to pick them up at the end of the event. We are unable to return any leftover materials.
WINGS
349L Copperfield Blvd. NE, #373
Concord, NC 28025
---
Looking for even more promotional ideas? We also have opportunities for advertising on the WINGS homeschooling forum website (www.wingsgroup.org).